Home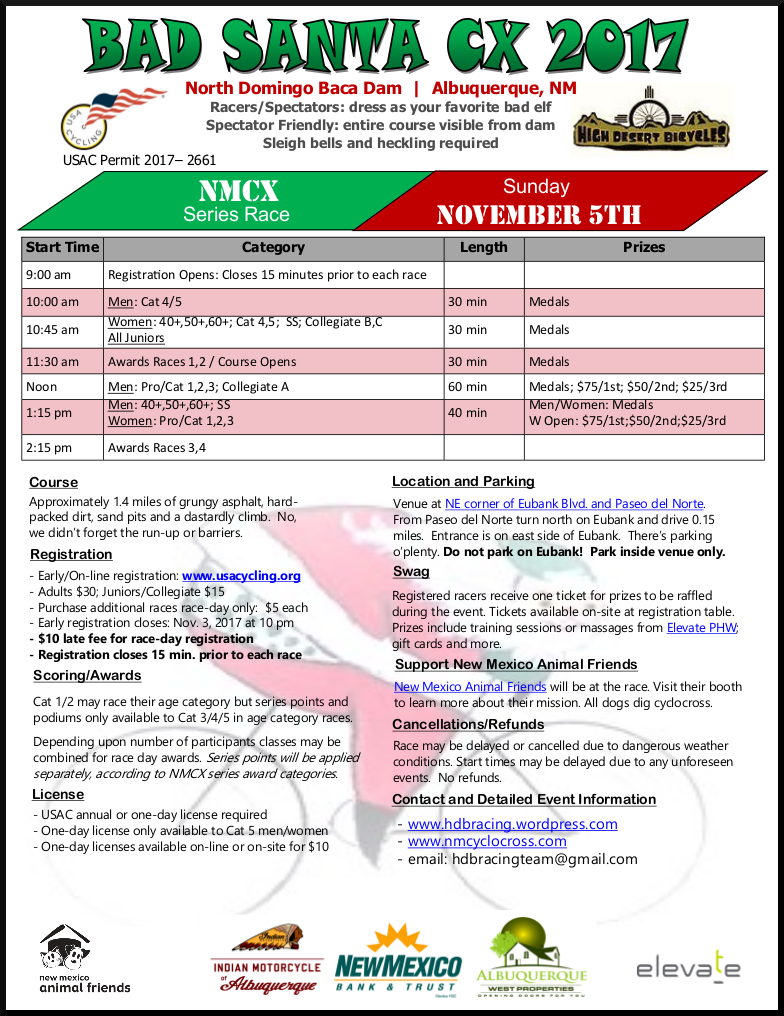 Bad Santa Cyclocross Race
Dogs Dig Cyclocross!
Spend the day watching some great bike racing and meet some really cool dogs. NMAF will be there with a few adoptable dogs and lots of information. There will also be a raffle. Come dressed up as an elf and bring some sleigh bells! There will be prizes for Best-Dressed Elves. Spectators and racers are eligible.
We hope to see you there!

Tigger and Toby Wingate - Foster Home Needed
Tigger and Toby are 7 year old, male, Red (orange) Tabbies.
They are very close in their hearts to one another
and like to play and snuggle up together for long snoozes.
Elliot
Little Elliot wouldn't stop chewing on his stitches after his neuter surgery.
There were problems with his e-collar and nothing else seemed to work.
This is how his foster mom finally solved the problem - with a cowboy hat!
Elliot has been adopted, but this is so cute it had to be shared!
Briggs
Briggs is a 6 year old, male, Brown Tabby
who likes to be with people
and is good with other cats.
---