Home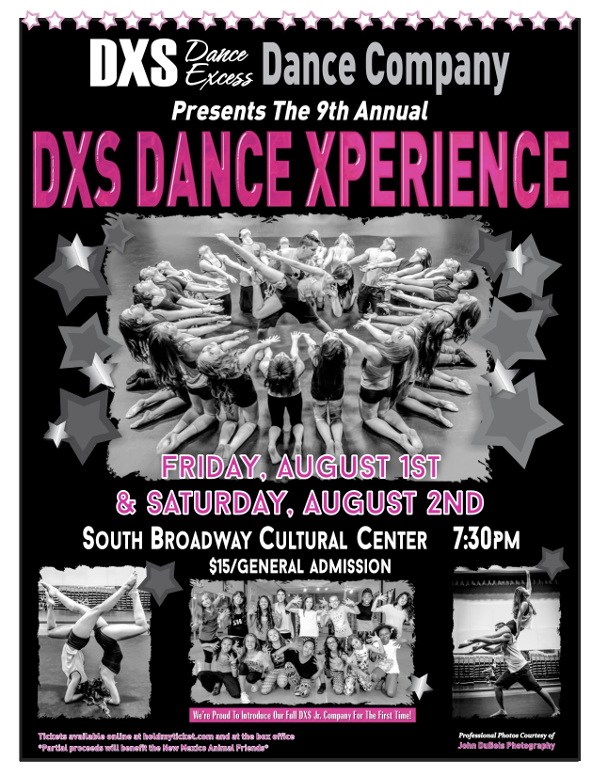 (click image to enlarge)


The 9th Annual DXS Dance Xperience will be a jam-packed evening of high energy dance.
From modern to hip hop, this show will have it all!
Please support NMAF by attending this exciting event!
Part of the proceeds are donated to NMAF, as they have been for years!
Friday, August 1st
and
Saturday, August 2nd
South Broadway Cultural Center
1025 Broadway Blvd. SE
7:30 pm
$15 / General Admission
Tickets available online at holdmyticket.com and at the box office.
*Partial proceeds benefit New Mexico Animal Friends
---